opening hours
Mo-Sun
09:00 - 21:00
location
1. overhead floor

Contacts
+421 905 893 958

operator & Manager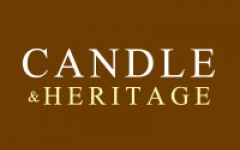 Candle & Heritage brings you exclusive fragrances Yankee Candle and French
natural cosmetics La Maison du Savon de Marseille. Yankee Candle is America's
favorite brand of premium scented candles with long history.
Authentic. True-to-life. Bold. Long-lasting. Made with fragrance extracts and real
essential oils . Yankee Candle had auhentic smells which make atmosphere in your
home, in car or anywhere else where you feel comfortable. Each fragrance has to
possess the realism, accuracy and pleasantness of the true flower, food, fruit, place, or
experience that inspired it. More than 100 fragrances. Candles, diffusers, car jar, car
vent sticks, wax melts and candle accessories.