opening hours
Mo-Sun
09:00 - 21:00
location
2. overhead floor

Contacts
+421 944 141 418

operator & Manager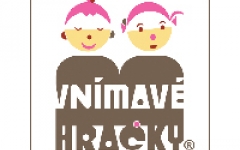 VNÍMAVÉ HRAČKY – SENTIENT TOYS is a concept of stores bringing quality and meaningful toys to the Slovak market. Since the very beginning, we try to bring the best you can find in the world of toys. In Slovakia, we have brought a number of quality brands and novelties, which became sought after and popular and we already look forward to the next ones to be brought.
Superior toys to entertain your kids, perceive their needs, feelings and emotions contribute to the proper development of children and the development of their versatile skills. You will always find toys for babies and the smallest ones, musical, educational and scientific toys, toys focused on nature and its observation, encouraging imagination, creativity, aesthetic sensitivity, development of social skills, attention, as well as many toys and accessories for pure happiness and entertainment, as well as small gifts for adults. We offer certified toys consulted with experts. A high emphasis is put on green toys selection, quality, sustainability and composition of the materials toys are made of.
Since we know that your time is precious, we are happy to help you individually, when choosing appropriate toys.
Part of the business philosophy of SENTIENT TOYS is understanding our environment as a whole, therefore we aim to burden the environment with our selection of toys as little as possible.