opening hours
Mo-Sun
09:00 - 21:00
location
1. overhead floor

Contacts
033/5583657

operator & Manager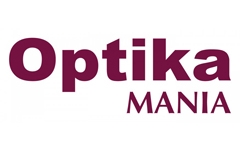 Since 1997 the MANIA International company has been a Slovak seller of trendy sunglasses and glasses frames of the following fashion brands: Guess, Guess by Marciano, BVLGARI, Versace, Dolce&Gabana, Gucci, Ray-Ban, Serengeti, Relax, Bollé, Cébé, Oakley and other.
Apart from the mentioned brands you can find many other world-wide known brands whose glasses are designed for ladies and gentlemen, and young generations also, in 16 MANIA stone shops (including the City Arena Trnava Optician´s) located all around Slovakia, as well as on the Internetwww.maniashop.sk.
The MANIA International is trying to bring comfortable and fresh style but does not forget about keeping your eyes safe, what is the reason why are all offered sunglasses with 100 % UV filter which protects your eyes against the dangerous UV radiation.
Check it personally and visit the MANIA Optician´s where our trained staff can help you to choose the right sunglasses, dioptric frames, dioptric glass, contact lenses and many their accessories. The MANIA Optician´s offers its customers an examination of the eyes, you only need to make an appointment. MANIA - your eyes are safe here.