opening hours
Mo-Sun
09:00 - 21:00
location
2. overhead floor

Contacts
0948 412 373‬

operator & Manager
Bubblestar SK s.r.o.
Tatiana Ryšavá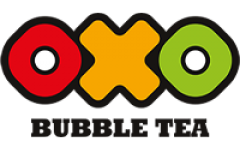 BUBBLE TEA is a cocktail made from green tea flavored with fruit syrups.
The name BUBBLE TEA is based, contrary to the general belief that it is due to tapioca or cracking balls, from the intense shaking of the drink, when thousands of tiny bubbles appear in the upper part of the drink, resp. in english bubbles.
BUBBLE TEA
Tea cocktail from green and jasmine tea flavored with perfectly sweetened fruit syrups. You can also combine 2 flavors from fruit syrups.
CREAM TEA
The cream combinations of our cocktails are made from fresh green tea. It can also be combined with fruit syrups.
PURE TEA
The beneficial effects of fresh infused tea leaves have been known for thousands of years. Pure tea lovers enjoy green jasmine tea.