opening hours
Mo-Sun
09:00 - 21:00
location
1. overhead floor

Contacts

operator & Manager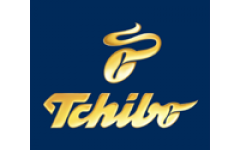 Come and visit the Tchibo shop and do your shopping in a pleasant atmosphere filled with an aroma of high quality coffee. We offer you a complete coffee refreshment with a sitting area, as well as a wide range of fresh whole bean coffee from various parts of the world. You can choose every week from a new collection of consumer goods with Tchibo brand which is introduced in the spirit of a motto "New world every week". Themes of the collections vary throughout the year and step by step cover areas from household equipment and kitchen through fashion, sport, electronics, toys, jewellery to garden.
The complete offer can be found in our shop or at www.tchibo.sk
 What is waiting for you in the Tchibo shop?
- cup of professionally prepared delicious coffee
- fresh roasted coffee from the best coffee areas (whole bean and ground)
- wide range of consumer goods which is changed every week
- comfortable sitting and nice personnel